Searching for Custom Windows for Your Green Bay, WI, Home?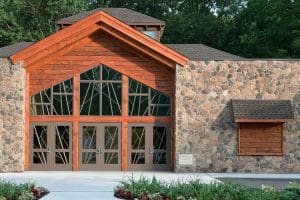 When looked at through the proper lens, your home can serve as a canvas that can be personalized in a myriad of ways—from top to bottom, inside to outside. One aspect of your Green Bay home where you can let your creativity shine brightest is your windows. For custom windows specially crafted according to your aesthetic and functional preferences, look no further than RBA of Greater Wisconsin.
Our Wide Selection of Window Styles
We like to give our customers full rein over the aesthetic of their replacement windows. When you partner with us, you'll find that our custom windows are available in many different styles, interior colors, optional grille patterns, and configurations, affording you the creative freedom to make your windows as personalized as you'd like. We'll work closely with you to determine which of our custom windows best suit your goals and blend seamlessly with the rest of your home. Some of the window styles you can choose from include:
Double-hung
Casement
Bay
Bow
Sliding/gliding
Picture
Awning
Our Specialty Windows Offer Further Customization
What if you're looking for a custom window shape that isn't readily available on the market? For instance, maybe you have a window opening for which finding a complementary window style can be difficult. Or perhaps you have a very specific vision for your new windows. Not to worry, we at RBA of Greater Wisconsin proudly offer specialty window shapes such as circle, octagon, chord, triangle, trapezoid, and more. With so many geometric options to choose from, you're sure to create a one-of-a-kind window configuration. What's more, our specialty windows can be combined with any of our other window styles to create a truly unique piece.
The Renewal by Andersen® Way
No matter which physical aspects you decide on for your custom windows, you can count on them to provide years of beauty and optimal energy efficiency. That's because we source our replacement windows from our highly regarded parent company, Renewal by Andersen. Each of our custom windows is crafted with proprietary Fibrex® frames that are twice as durable as traditional vinyl frames and feature Low-E glass that inhibits the passage of harmful ultraviolet (UV) and infrared (IR) rays into the home. You can count on them to keep your home protected and insulated.
Contact Us Today
For custom windows that truly reflect your unique style, turn to the professionals at RBA of Greater Wisconsin. We'll be happy to visit your Green Bay-area home for a complimentary consultation and discuss the custom window options available to you. Contact us today.